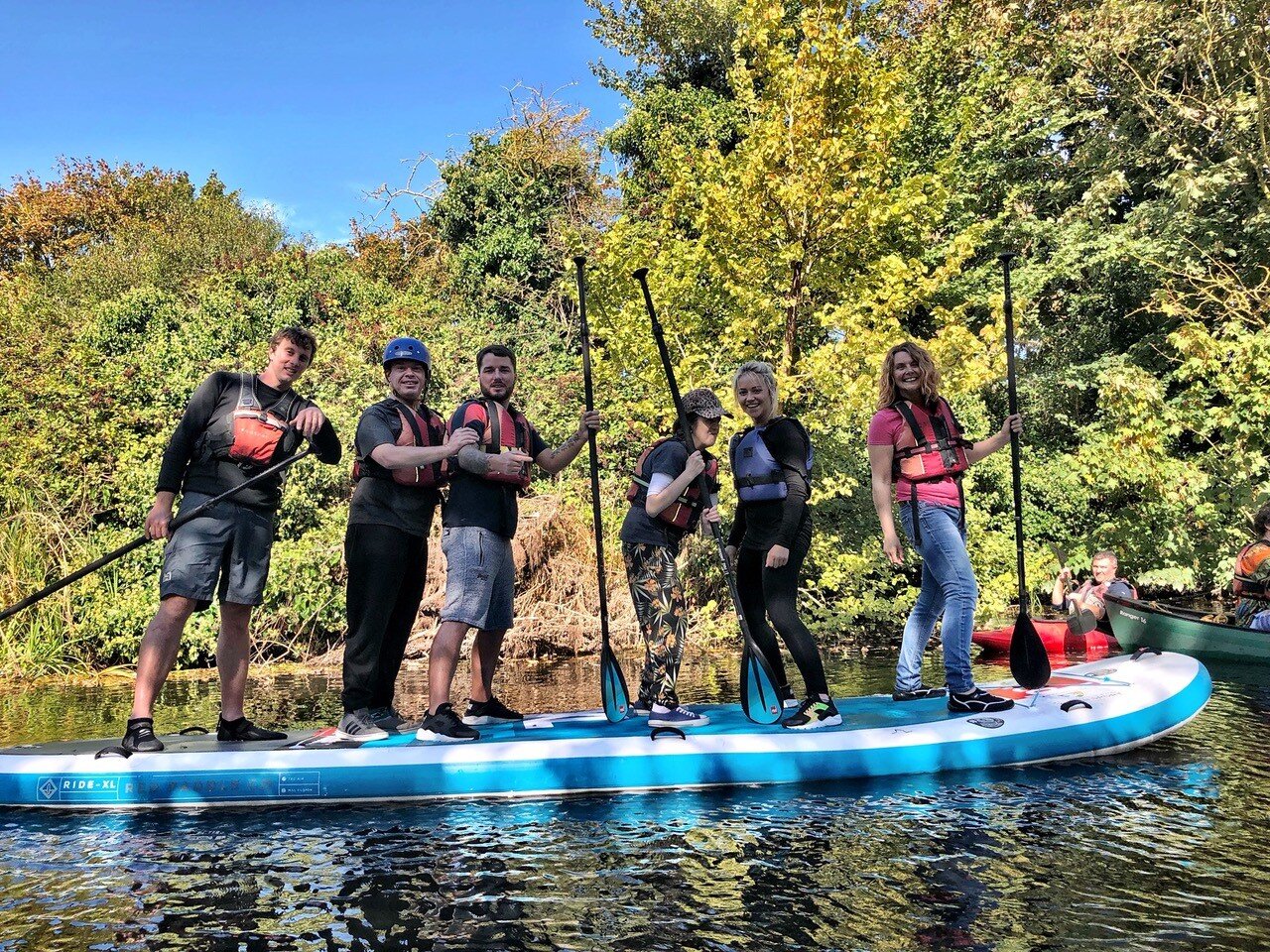 Welcome to Seapoint Canoe Centre.
30 years of paddling with purpose
Weekly CANOE & SUP Sessions
During the April-October season we offer Saturday canoe sessions 10am to 12pm (ages 8+). During the colder months, November - March, the age minimum is 13+ and please bring your own wetsuit.
Next April-September we will recommence the weekly Thursday evenings 6-8pm (for ages 11+ who have achieved the "Start" award or Paddlepower Passport).
Stand Up Paddleboard sessions for beginners are every Thursday between May-September, 6-8pm, 4 places per lesson.
Our qualified coaches provide 2 hours of instruction in canoes, sessions are designed to help you achieve your British Canoeing awards. If you are under-18, we help you achieve the equivalent awards on the Paddlepower scheme.
Canoe and SUP sessions take place on The Royal Military Canal located between Hythe and Seabrook.
Advance booking recommended for all sessions.
Arrive 15 minutes before the session begins to get kitted out (canoe / SUP, helmet and buoyancy aid are provided).
SEASONAL EVENTS
Our centre is located in between the sea and the canal. It's heavenly!
The calm canal is ideal for our mixed ability weekly sessions. For the more adventurous, sea and river trips take place during the year.
A daytrip to River Canche, northern France, in June was a great day out. Another planned 19 October. These moving water trips are suited to experienced paddlers or regulars to the centre.
Develop your white water skills with us on a trip out to Chartham this Winter: 16 November and 14 December.
Join us for a Festive Night Paddle with a steaming cup of mulled wine on 20 December,
We often run holiday or 'have a go' sessions during school holidays. We split up into groups determined by age and ability. There is often an emphasis on games for the youngest learners and technical skill for those that are serious about paddle-sport. Our prices for these sessions are great value, well worth following us on Facebook to hear about our latest offers.
In April, May and August our Wildlife Safaris in partnership with the Romney Marsh Countryside Project have proved to be very popular, with expert wildlife guide paddling alongside. Similar trips are in the pipeline for 2020.
We host bell-boat tournaments, if you're an organisation searching for a new team challenge, contact us to find out more.
bespoke & private Sessions
Want to arrange something else? We are available to organise tailor-made instructor-led sessions for schools, birthday parties, scouts, guides, youth groups or families for private sessions.
If you are a group looking for a fun activity, we can arrange it.
We also offer one to one training for all levels : beginners; paddlers returning to kayaking; accomplished paddlers wanting to learn a new skill.
Breaking News : we have taken delivery of our mega- SUP, up to 10 children or 6 adults can paddle together! Great for birthday parties or groups. This year promises to be a lot of fun!
RENTALS
Canoes and SUPs (Stand-up paddleboards) can be hired from the centre if you prefer to go it alone.
Seapoint Canoe and Kayak Centre
Many of our coaches learned their trade at Seapoint. We start by coaching you towards your 1 and 2 star awards on the canal, then we can progress to a 3 Star award on the sea. Beyond that we help you earn your Level 1 and level 2 coaching awards.
Become a Seapoint member and enjoy cheaper regular sessions and exclusive discounts for trips and events. Also grants you license to paddle alone between Seapoint and the West Hythe Dam.
Join our Facebook group to stay connected with other paddle-sport enthusiasts. Share photos, plan trips and stay updated with all that is happening locally.